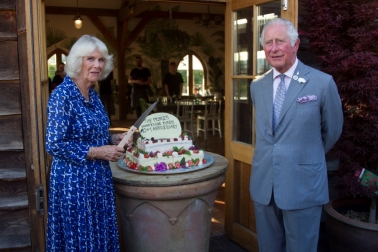 His Royal Highness The Duke of Cornwall, Patron of The Prince's Countryside Fund (PCF), with Her Royal Highness The Duchess of Cornwall attended a reception this evening at The Duchy of Cornwall Nursery, Lostwithiel to celebrate rural communities.
The reception saw the launch of The Prince's Countryside Fund's Confident Rural Communities Network, as well as the celebration of the PCF's 11th Anniversary. The PCF also used the occasion to thank the funders of their grant programmes, and those rural organisations present who have worked so hard to support their communities throughout the pandemic.
The event was attended by several grant beneficiaries from Cornwall and Devon who have received support from the PCF over the past 11 years, as well as farmers from the PCF's high successful initiative, the Farm Resilience Programme and some of the PCF's corporate supporters and funders.
In a speech made during the event, His Royal Highness The Duke of Cornwall said: "I cannot believe it has been more than 10 years since I started the Countryside Fund and it is remarkable to reflect on what this small, but I hope increasingly effective, organisation has achieved since 2010.
"I can only commend my Countryside Fund's new 'Confident Rural Communities' Network to you, it will enable us to pull the threads together, make the connections, share experiences and galvanize all your collective efforts to ensure a real future for rural Britain."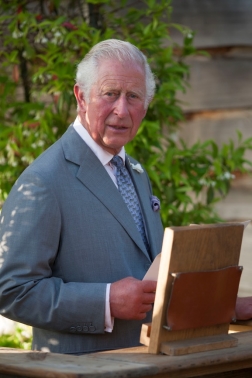 Speaking at the event, Lord Curry of Kirkharle, Chair and founding trustee of The Prince's Countryside Fund said: "This evening we launched the PCF's Confident Rural Communities Network, which will bring together over 300 rural community organisations who have benefited from the PCF's grant programmes.
"I have seen some amazing and innovative PCF funded projects over the past 11 years, whose foresight has helped to sustain rural communities. This new network will be a fantastic way to harness the vast array of expertise from across our beneficiary organisations and connect similar projects across the UK. It was brilliant to hear this evening from so many of our grant beneficiaries about how the PCF's funding has enabled them to bring initiatives to life which matter to them and their communities."
Keith Halstead, Executive Director of the PCF said: "It was in the same week eleven years ago, on 22nd July 2010, that our Patron, HRH The Duke of Cornwall established the PCF. We were planning to mark our tenth anniversary last year, but this had to be abandoned because of the pandemic.
"Therefore, today we were absolutely delighted to hold this event, in the presence of Their Royal Highnesses, and to thank all the rural community organisations present for all that they have achieved, and continue to achieve, as all of us in this post-pandemic age, create new opportunities to do things differently and build back better.
"I would also like to extend my gratitude to all our supporters who enable the PCF to continue to create a real future for rural Britain. A special mention must go to players of People's Postcode Lottery who have provided an incredible £1.5m of support over the past four years."
Heather Smith, Secretary of Crackington Village Shop, a Cornish beneficiary who have been awarded a grant in our most recent round of funding said: "The Prince's Countryside Fund is helping us to make this community shop a reality."
ENDS