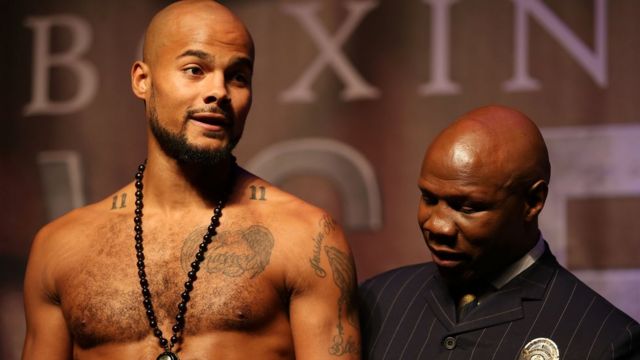 Eubank Snr representatives said.
Sebastian had followed his father's footsteps and become a professional boxer.
Eubank Snr said he and his family were "devastated" to hear of his son's death in Dubai, where he had lived.
Chris Eubank Jnr tweeted: "Sorry I wasn't there to watch your back like a big brother's supposed to."
Sebastian is the third-eldest of Eubank Snr's children, he leaves his wife Salma and son Raheem who was born a month ago behind.
It was reported by The Sun newspaper that Sebastian had been found dead on the beach after drowning.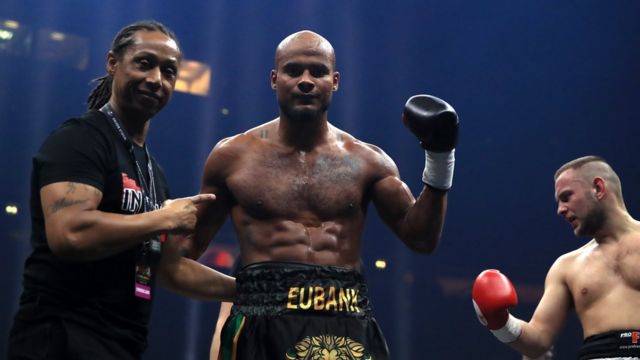 Eubank Snr said: "Sebastian grew up in Hove in England but in the last few years made his life in Dubai where he had a wide circle of friends and was a leader in the adoption of a healthy lifestyle and of alternative therapies.
"As well as being a personal trainer and professional boxer, Sebastian was also a deep thinker who liked to challenge accepted wisdom.
"He was loved and respected by all who knew him and will be forever in the thoughts of friends and family. As a family we now kindly ask to be given space and privacy to celebrate his life and remember the son, the brother, the husband, the friend."
Sebastian's mother Karron Meadows said: "Our whole family is grieving at the huge loss of our son and brother, Sebastian."
Sebastian's brother, Eubank Jnr, wrote: "I haven't cried since I was 12 years old… yesterday I cried the whole day.
"Can't believe you're really gone man but you'll always be in my heart, mind and spirit."
He added Sebastian would live on "through your beautiful new born son and I will treat him like my own".
Former world boxing champion Joe Calzaghe and the YouTuber and boxer KSI were among those to pay tribute to Sebastian.
"Really Saddened to hear the news of the passing of Seb Eubank. Thoughts and Prayers to Chris and family," Calzaghe said.
Promoter Eddie Hearn said: "So saddened by the news of the passing of Seb Eubank. Our thoughts and prayers go out to his family and friends."
Eubank Snr, 54, was the undefeated champion for his first 10 years as a pro he held the WBO middleweight and super-middleweight titles between 1990 and 1995.