London based Strive has become the first black billionaire to break into The Sunday Times Rich List with an estimated wealth of £1.087 billion. Strive Masiyiwa was born in Zimbabwe on 29 January 1961. Rank on the Rich List: 159 (new entry). #econet
He attended primary school in Zambia before completing his secondary education in Scotland. When he was seven, his family fled the country after Ian Smith's government declared independence from Britain.The family settled in Kitwe, a city in north central Zambia known for its copper mines. Masiyiwa's mother was an entrepreneur. By the time Masiyiwa was 12 years old, his parents could afford to provide him with a coveted European education.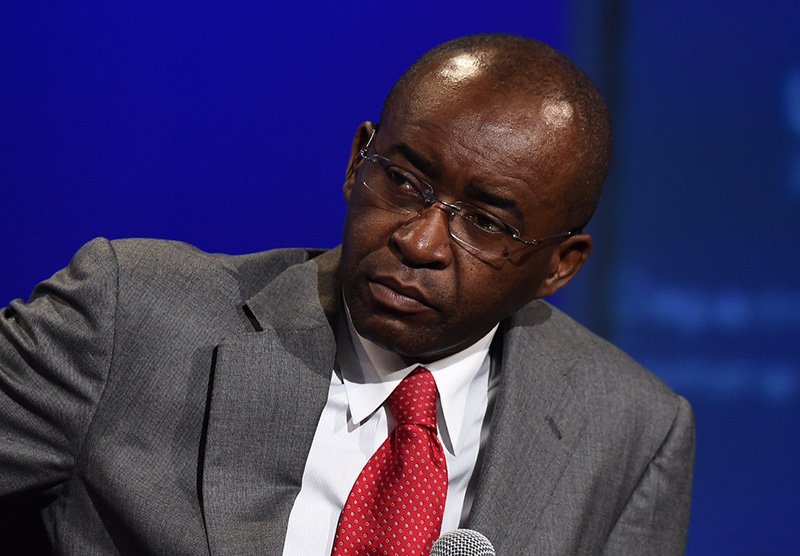 They sent him to private school in Edinburgh, Scotland. When he graduated in 1978, he travelled back to Zimbabwe, intending to join the anti-government guerrilla forces there. However, he returned to school in Britain, and earned a degree in Electrical Engineering from University of Wales in 1983. He worked briefly in the computer industry in Cambridge, England, but soon returned to Zimbabwe in 1984, hoping to aid the country's recovery after the war of independence it had won in 1980.
Despite the thousands of us who have buried loved ones and millions of us have feared for our livelihoods at the same time more people have become billionaires than at any point in British history.
This year's Rich List identifies a record 171 UK billionaires — 24 more than in 2020. That is the biggest jump in the 33 years The Sunday Times has been tracking the fortunes of the UK's most affluent people. The combined fortunes of the billionaires in this Rich List grew by nearly 22 per cent to £597.269 billion.

Name
Worth
Rise/Fall
Source of wealth
2021 (2020)
1 (4)
Sir Leonard Blavatnik
£23bn
£7.219bn
Investment, music and media
2 (2=)
David and Simon Reuben
£21.465bn
£5.465bn
Property and internet
3 (2=)
Sri and Gopi Hinduja and family
£17bn
£1bn
Industry and finance
4 (1)
Sir James Dyson and family
£16.3bn
£100m
Household goods and technology: Dyson
5 (19)
Lakshmi Mittal and family
£14.68bn
£7.899bn
Steel: ArcelorMittal
6 (7)
Alisher Usmanov
£13.406bn
£1.726bn
Mining and investment
7 (6)
Kirsten and Jorn Rausing
£13bn
£900m
Inheritance and investment: Tetra Laval
8 (12)
Roman Abramovich
£12.101bn
£1.945bn
Oil and industry
9 (9)
Charlene de Carvalho-Heineken and Michel de Carvalho
£12.013bn
£1.713bn
Inheritance, brewing and banking
10 (8)
Guy, George, Alannah and Galen Weston and family
£11bn
£470m
Retailing
11 (11)
Mikhail Fridman
£10.797bn
£563m
Industry: Alfa Group and LetterOne
12 (10)
The Duke of Westminster and the Grosvenor family
£10.054bn
£241m
Property
13 (13)
Marit, Lisbet, Sigrid and Hans Rausing
£9.49bn
£100m
Inheritance: Tetra Laval
14 (14)
Ernesto and Kirsty Bertarelli
£9.2bn
No change
Pharmaceuticals
15 (15)
Anil Agarwal
£9bn
£500m
Mining: Vedanta Resources
16 (21)
François-Henri Pinault and Salma Hayek
£8.675bn
£2.083bn
Fashion and films: Kering
17 (16)
Denise, John and Peter Coates
£8.448bn
£1.282bn
Gambling: Bet365
18 (24)
Michael Platt
£8bn
£3.141bn
Hedge fund
19 (20)
John Fredriksen and family
£7.831bn
£1.206bn
Shipping and oil services
20 (New)
German Khan
£7.167bn
New entry
Industry: Alfa Group and LetterOne
#StriveMasiyiwa