Labour leader Keir Starmer said he was "frustrated" by yet again the "Prime Minister made a decision at the 11th hour". British Prime Minister Boris Johnson yesterday announced that London and the south-east of England are to be placed into a new higher tier of Covid-19 restrictions because of the spread of a more infectious variant of the Covid-19 virus. Starmer said, he had challenged the Prime on Wednesday and "the alarm bells" have been ringing for weeks and yet the Prime Minister ignored them.
He said "
On Wednesday, I challenged the Prime Minister to toughen up the restrictions. We have known about rising infections and the NHS reaching capacity in many parts of the country for weeks. The new strain was actually first spotted in September. The alarms bells have been ringing for weeks, but the Prime Minister chose to ignore them. A virus of this sort demands early action. Decisive action. A clear plan and a clear message. Yet we have had none of that."
London train stations and trains were crowded on Saturday night as people left the city anxious to continue with their plans. The government had announced earlier that London and other parts of south east England would be under new Tier 4 restrictions come midnight.
At London's euston station the platforms were full.
"A lot of people are trying to escape before midnight so that they can see their families." said one person at Euston station.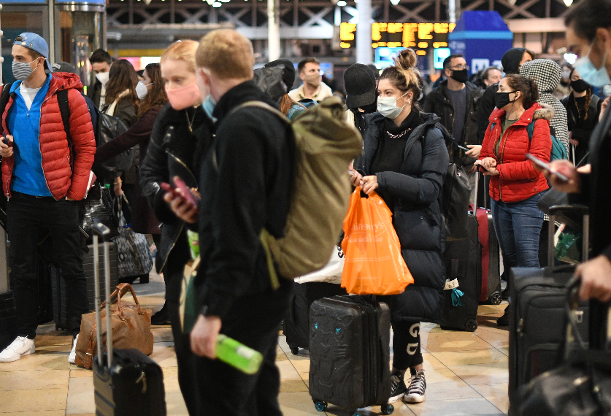 As Christmas approaches, Londoners were busy catching trains to elsewhere Saturday evening in a race against newly announced Tier 4 travel restrictions, passengers faced packed train carriages.