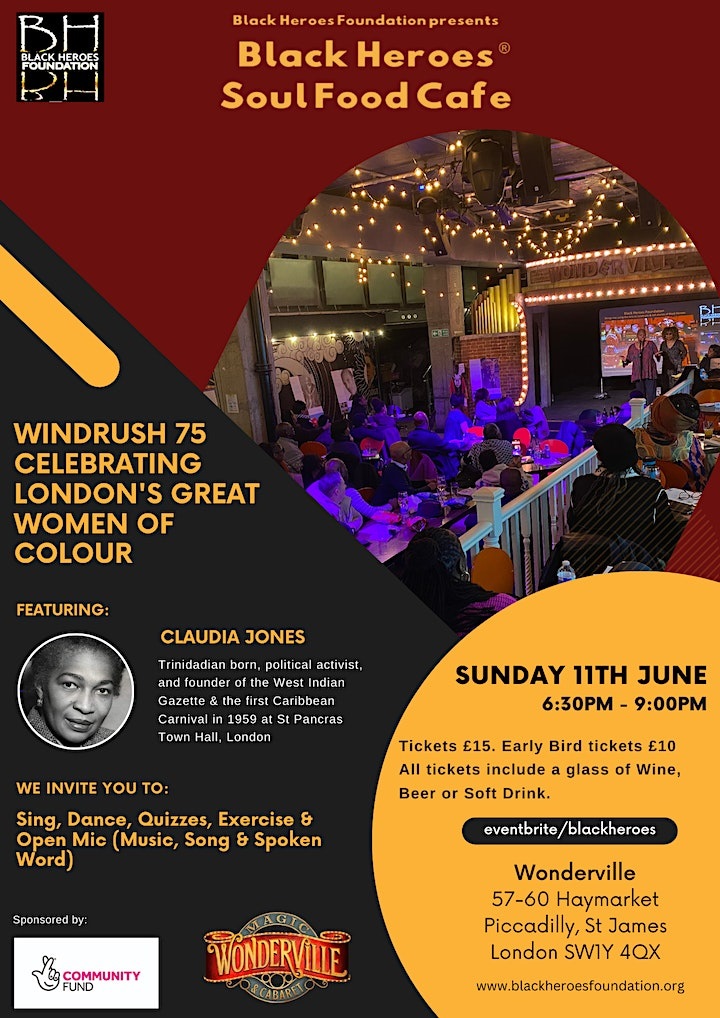 Black Heroes® Soul Food Cafe
Returns to St James!
Location: Wonderville, 57-60 Haymarket, Piccadilly, St. James's, London SW1Y 4QX

When: Sunday 11 June 2023
Time: 18:30 -21:00

Continuing our Windrush 75 theme, we shall be highlighting Claudia Jones, Trinidadian born, political activist, founder of the West Indian Gazette and the first Caribbean Carnival in 1959 at St Pancras Town Hall, London.

Tickets price includes one drink (Wine, Beer or Soft Drink)

Tickets £15,
Early Bird Tickets £10.00 (Before 2nd May)

Presentation: Claudia Jones, organiser of first West Indian carnival in London, an outcome of the Notting Hill Riots

Guest: Mary Martin of London, award winning fashion designer

OPEN MIC: We invite you to sing or share spoken word.
Exhibition: Celebrating London's Great Women of Colour.

An evening of fun, music, dance, quiz and song