No U-Turn by celebrated Nigerian director Ike Nnaebue takes us on a journey with Nigerian citizens leaving their country, traveling north through Africa and beyond in search of work and opportunity to build a future, despite the known and unknown challenges lying ahead. Saturday, March 18, 2023 4:15 — 6:30pm GMT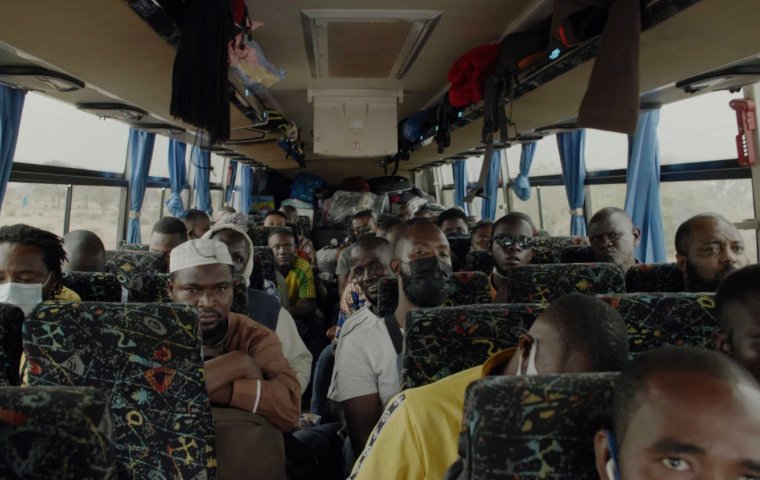 Year
As a young man, director Ike Nnaebue left Nigeria intending to take the route via Benin, Mali, and Mauritania to Morocco – but he was forced to turn back earlier, and never made it to Europe. In his first documentary, No U-Turn, he retraces the life-changing journey he made over 20 years ago. Along the way, he meets those who are taking the same trip and, through conversations with them, tries to understand what motivates young people today to expose themselves to the dangers of a passage into an uncertain future. Most are aware of the dangers of traveling undocumented by road, yet more and more are joining the ranks of those who take this risk. Overlaid with a powerful poetic commentary and insight into the long-reaching impact of a colonial past, this self-reflective travelogue unpacks the deep longing of an entire generation in search of opportunities.
2022
Running Time
94 minutes
Region
Theme
Genre
Documentary
Language
Igbo, French, Bambara, Pidgin, English
Accessibility features
Fully subtitled in English. captions and audio description available in English online and in-person.