Kerry Washington will star in the story of World War II's only all-Black, all-women unit.
Almost a full century has passed since the end of World War II, but new stories about the quiet heroism of everyday individuals continue to come to light. Now Tyler Perry is tackling the war with his new film Six Triple Eight, the story of the war's only all-black, all-female battalion. Perry will write and direct, his fourth effort for Netflix.
Joining the cast of Perry's film is a star-studded ensemble worthy of the film's real-life inspirations. Headed up by Kerry Washington, the cast also includes Ebony Obsidian, Milauna Jackson, Pepi Sonuga, Sarah Jeffery, Shanice Shantay, Jay Reeves, Dean Norris, Sam Waterston, Kylie Jefferson, Jeanté Godlock, Moriah Brown, Oprah Winfrey and Susan Sarandon. Yes, that Oprah Winfrey.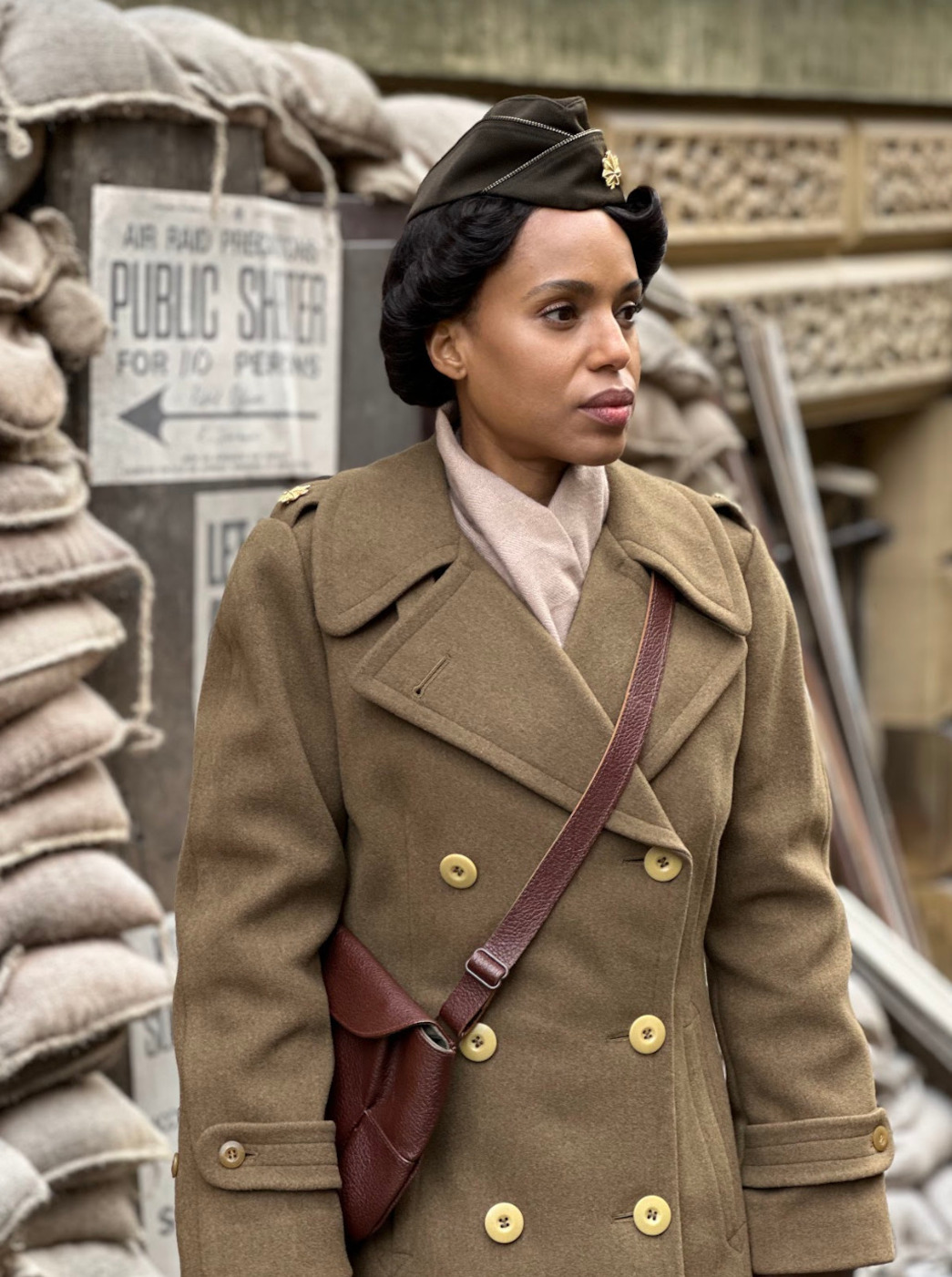 The 6888th Battalion contributed to the war effort in a unique way: by sorting through a three-year backlog of undelivered mail and delivering the mail to American soldiers far from home. In the face of discrimination and a vast, unfamiliar country divided by a global conflict, these 855 women brought hope to the front lines. "No mail, low morale" was the motto they gave themselves, and they fulfilled the promise of delivered mail (17 million pieces of it!) and morale when the United States needed it most.
In recent years, the story of the 6888th Battalion has finally been told. Perry's script is based on a 2021 article by Kevin M. Hymel published in WWII History magazine, and President Joe Biden presented the 6888 with the Congressional Medal of Honor in March.
Six Triple Eight is coming to Netflix soon; keep an eye on the mail for more news.