Back in 2015, Autograph held the first major exhibition of Syd Shelton's photographs capturing one of the most intriguing and contradictory periods in British post war history. Between 1976 and 1981, the movement Rock Against Racism (RAR) confronted racist ideology in the streets, parks and town halls of Britain. RAR was formed by a collective of musicians and political activists to fight racism and fascism through music.

Under the slogan 'Love Music, Hate Racism', it showcased reggae and punk bands on the same stage, attracting large multicultural audiences. At a time when the National Front – a far-right fascist political party – were gaining support, RAR marked the rising resistance to violent and institutionalised racism.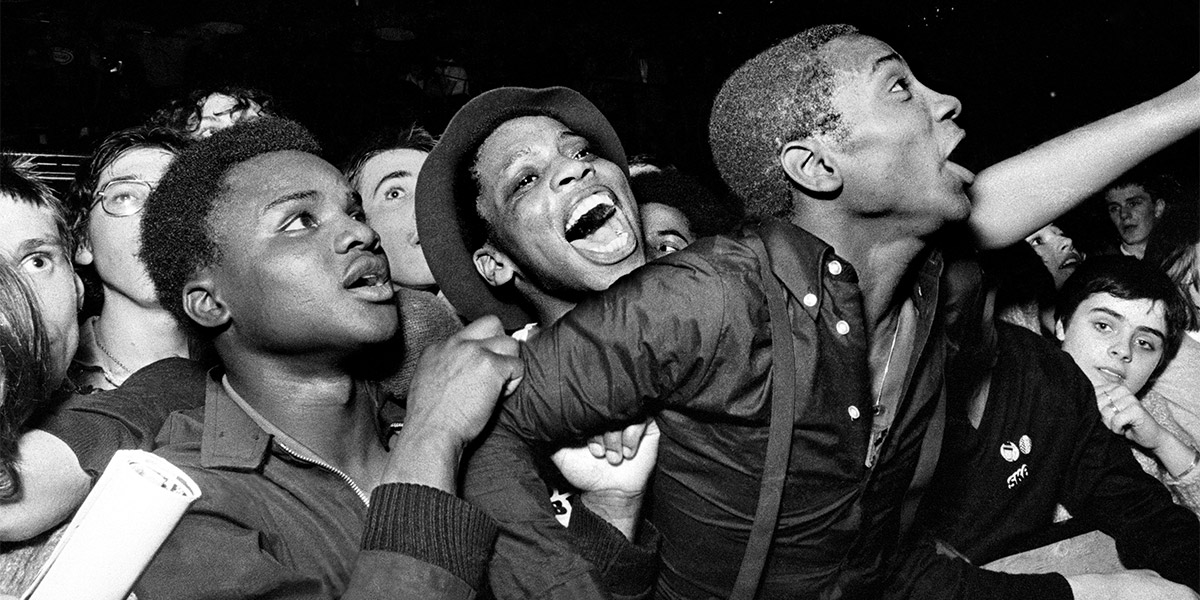 RAR did not have an official photographer and Shelton has produced the largest collection of images of the movement. He captured the history-making Carnival at Victoria Park, London in 1978, and demonstrations in opposition to the National Front such as the Battle of Lewisham in 1977 and the Southall Riots of 1979. In total, RAR organised five carnivals and more than 500 gigs across Britain.

Shelton photographed performers such as The Clash, Elvis Costello, Misty in Roots, Tom Robinson, Au Pairs and The Specials and their audiences, as well as taking contextual social and cultural images that informed the politics of the movement across England and Ireland.

Here we revisit some highlights from the exhibition, capturing the energy of RAR and the creative alliances of black and white musicians, designers, writers, actors, performers and supporters towards a common goal. First published by Autograph to coincide with the exhibition, a second edition of the book Syd Shelton: Rock Against Racism is now available to purchase here.