.
The vision for the new BBC Three broadcast channel was shared buy BBC Three controller Fiona Campbell who stated.
There are 16 million 16-34s in the UK with a huge range of different life experiences
Then there will be the chance to hear from some of the people involved in shows that you will see on TV in the coming months.
When I became Controller three years ago, my vision was to make BBC Three a channel more representative of the whole of the UK, that tells stories that are unfiltered, unapologetic and extraordinary.
Youth is not one homogenous group.
They live in the countryside, by the sea, in cities and small towns – they are at the beginning of their life journeys, some live with family where they were born, others have moved away to find their paths in life.
BBC Three is going to be a noisy channel – hyper-focused on this varied experience of being young in the UK today.
We want audiences to see people on screen like them – people who have triumphed over adversity, who inspire, challenge and are having fun.
Three years into my job and we're on the right path.
I truly believe that I have one of the most creative jobs in the whole of the UK Television industry and it is an absolute privilege to be at the helm of a team so focussed on generating British hits of the future.
We have had some amazing success stories.
ALT's picks.
Mist is going to take on some of the biggest challenges the UK scene has to offer. Each episode will see him go head to head in a high octane challenge against a celebrity – supported by expert driver and Drift Queen Becky Evans and pro BMXer and prankster Ryan Taylor.
Mentored and judged by specialists from the scene, Mist and his guests will learn the tricks of the trade, equipping them to create and commandeer crazy vehicles, leading to an ultimate head to head track challenge.
Why should people watch Gassed Up?
Mist: "You should watch Gassed Up because it will change your life!"
Describe Gassed Up in three words?
Mist: "Number one I would say versatile, number two I would say extravagant, and number three I would say thrilling!"
Mood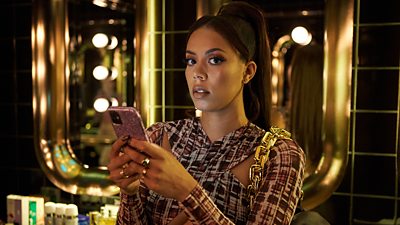 Told in part through the songs that she creates, Mood follows Sasha, a 25-year-old wannabe singer and rapper. She wants to be a major recording artist, but right now she's a bedroom artist: spending her days smoking weed and stalking her ex-boyfriend on Instagram, and avoiding her mum , her step-dad and sister Megan.
Why should people watch Mood?
Nicôle Lecky: "You should watch Mood because it isn't like anything you've seen before. And I say that with my whole chest!"
Describe Mood in three words?
Nicôle Lecky: "Alright I'm gonna say dramatic, it's very dramatic. 'Mood', because it's a whole mood. And musical!"
---
The Drop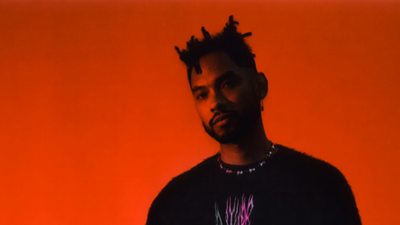 The Drop is a new competitive format that is here to capture the cultural synergy between fashion, music, sport, celebrity and business and to provide one individual with a life-changing prize. A billion pound global industry and a subculture in its own right, streetwear has disrupted the fashion industry, with celebrities and brands always on the lookout to endorse the next big thing.
In The Drop, 10 of Britain's most promising up-and-coming creatives, who all believe they are sitting on the next streetwear brand, that is ready to make the leap from the bedroom to the global market, go head to head to win the chance to have their first line stocked in a major UK retailer.
Why should people watch The Drop?
Miguel: "You should watch The Drop because it's wild, it's insightful, it's value added and you've never seen a show like this before! Never."
Describe The Drop in three words?
Clara Amfo: "I would say the show is fun, dramatic and creative!"
Miguel: "I would describe our show as being wild, insightful, and maybe absorbing? I think there's so much insight you get, it's really engaging and I'm just happy people are gonna see the process."