From gold-standard chickpeas, to patisserie chocolate, and traditional Chinese hotpot – specialist ingredient retailer souschef.co.uk reveals 7 food trends, based on top search queries and customer favourites. Find the report at Sous Chef here. *All data taken from Jan-May 2021, from www.souschef.co.uk.
Tofu 'bamboo'
Flavours of Italy
Chinese clay pot
Food subscription boxes
Grown up chocolate
Cooking with sake
Gourmet beans
Tofu 'bamboo'
The most visited recipe on the Sous Chef this year is for tofu 'bamboo', or braised bean curd sticks. The tofu bamboo is made from skimming soy milk, then drying the skin layer. When cooked, the dried rolls soften to a delicate thin 'omelette' texture, and soak up the flavour of broths and sauces. Tofu bamboo is incredibly versatile, has wonderful texture, and is so easy to keep in the store cupboard. Move over jackfruit, is this the next big vegan favourite?
Sous Chef's most popular recipe: Braised beancurd skin with mushrooms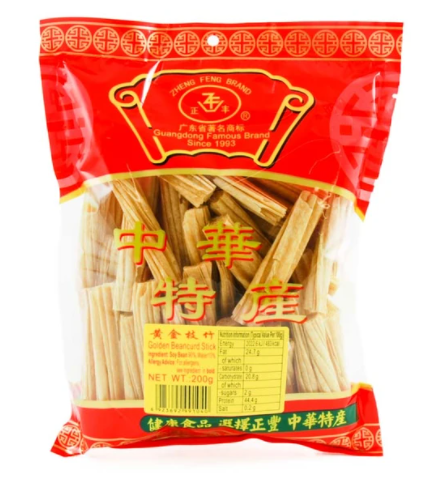 Photo credit: souschef.co.uk
Flavours of Italy
The top sellers list this year is currently dominated by the finest Italian ingredients – with San Marzano tinned tomatoes, and Italian 00 flour for pizza and pasta dough both appearing in our top 5 ingredients list. Meanwhile the Sous Chef pizza peel is the best selling item of cookware this year at Sous Chef. In a year where we haven't been able to travel, it seems many of us have been conjuring the flavours of Italy at home.
Photo credit: souschef.co.uk
Chinese clay pot
Another breakout this year is the Sous Chef Chinese clay pot, which has seen a 200% increase in popularity. Also known as a shāguo in Mandarin or a bàozai in Cantonese, Chinese clay pots are made of earthenware clay and often have a wire frame to help hold the pot's shape when it expands in the heat. One of the most well known claypot dishes is Hong Kong's claypot rice, cooked with wind-dried sausage.
Photo credit: Shutterstock
Food subscriptions
The Sous Chef subscription box launched last year and has already shot into the top 10 product list. Each month we hand-pick five incredible ingredients — loved by Europe's top chefs, our customers and suppliers — and send them straight to your kitchen. Learn about artisan producers and cult products from the included flavour booklet. It's instant inspiration on your doorstep!
Photo credit: souschef.co.uk
'Grown up' Chocolate
'Chocolate' has seen a massive 130% increase in on-site search this year. And yet, it's not sweets and milk bars topping the charts, but dark chocolate for home baking. Sous Chef's most popular chocolate items are Callebaut Dark Chocolate 54% couverture chips are pre-tempered which ensures a gloss and great snap, and have a balanced bitter flavour. Meanwhile Valrhona's Guanaja 70% dark chocolate chips have a rounded bittersweet flavour, and wonderfully smooth finish.
Cooking with Sake
We've seen a 100% increase in searches for sake at souschef.co.uk, and sales suggest chefs are increasingly using this rice wine to cook with – our two best sellers are both cooking sakes. Sweet, sharp, almost sherry-rich sake is a fantastically versatile ingredient to cook with, for instance chef Ryo Kamatsu uses sake to cure Scottish langoustine on his menu at Umu, while Hélène Darroze at The Connaught has served foie gras with melon and sake.
Single origin pulses
Umbrian bean producers, Casale La Mamore have shot to the top of our bestseller list – their single origin lentils have seen a 103% increase in sales, and their borlotti beans a 200% increase in traffic. For years, Italians have prized the quality of beans and pulses that are lovingly cultivated on generation-old farms across the country – and it looks like we're just catching up with them. Forget your tins of tomato sauce, Casale La Marmore single origin Umbrian beans are the Rolls Royce of pulses.

Photo credit: souschef.co.uk