Share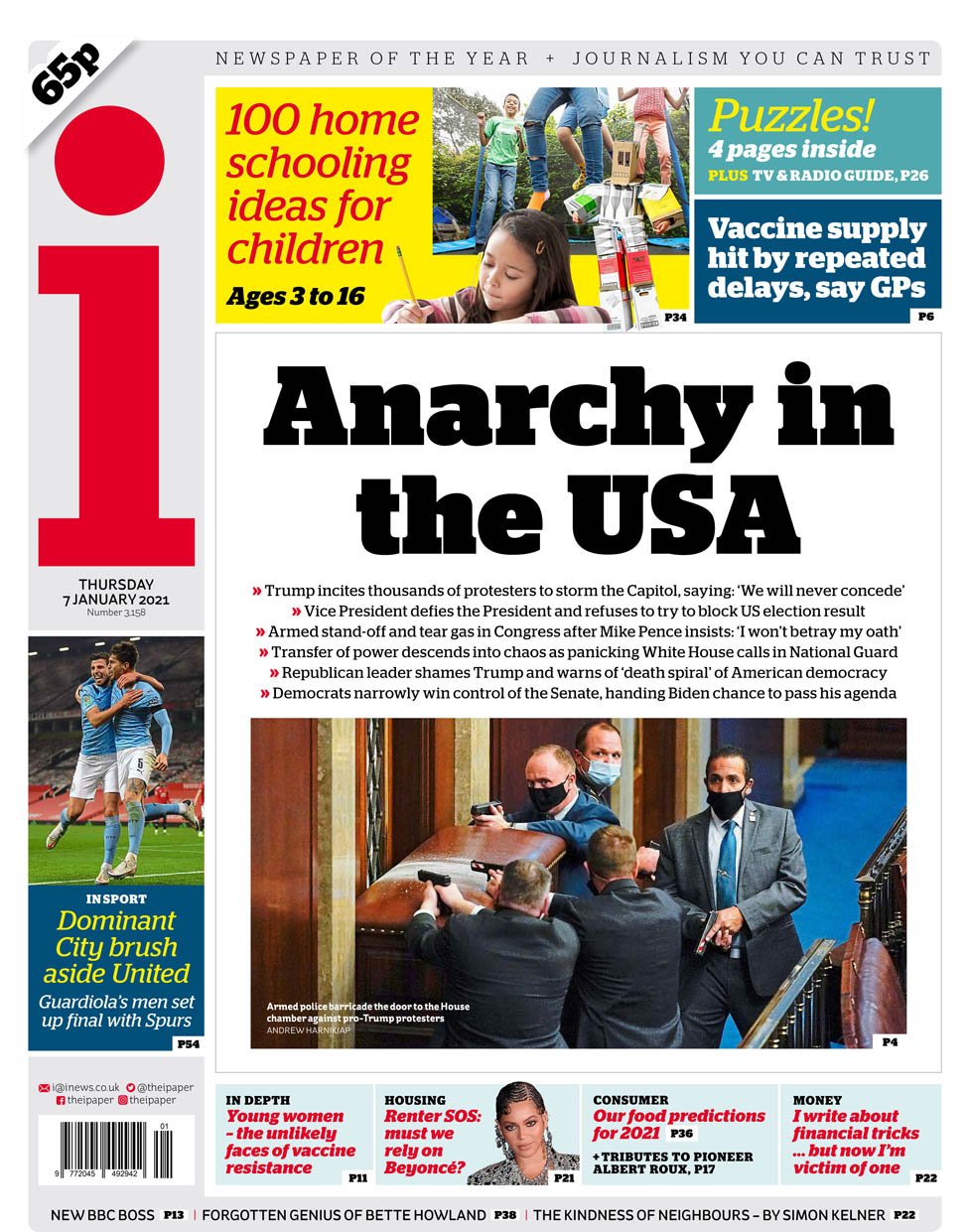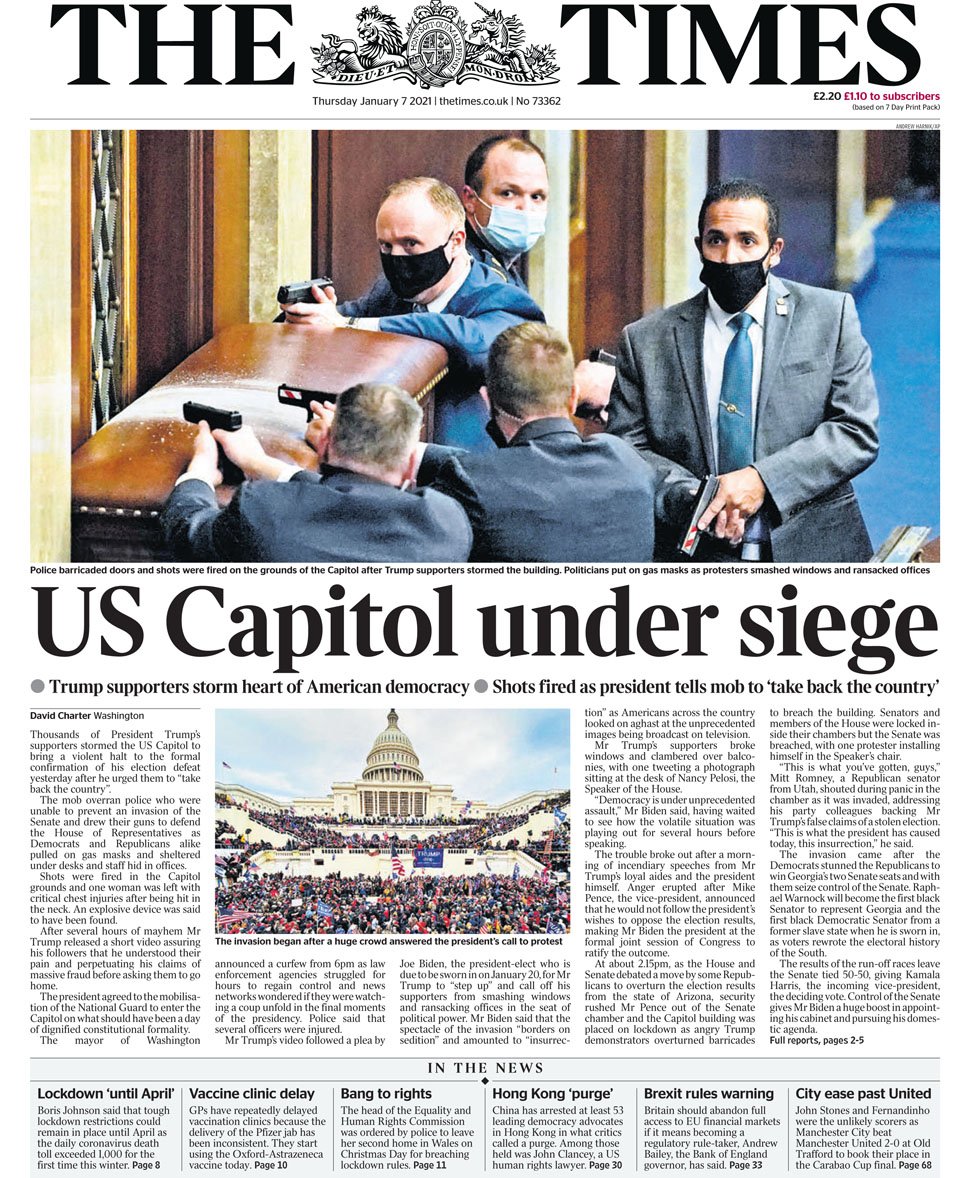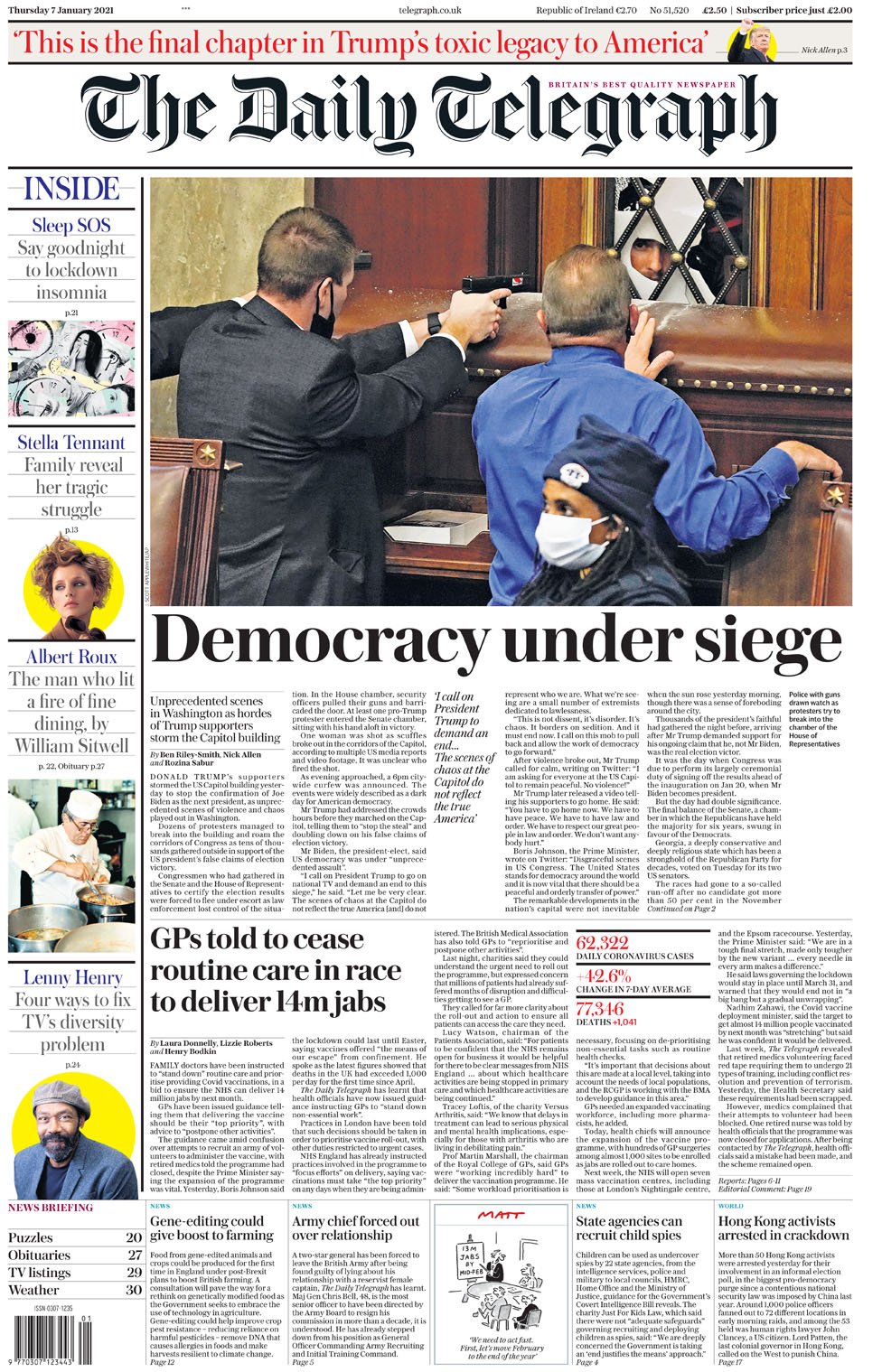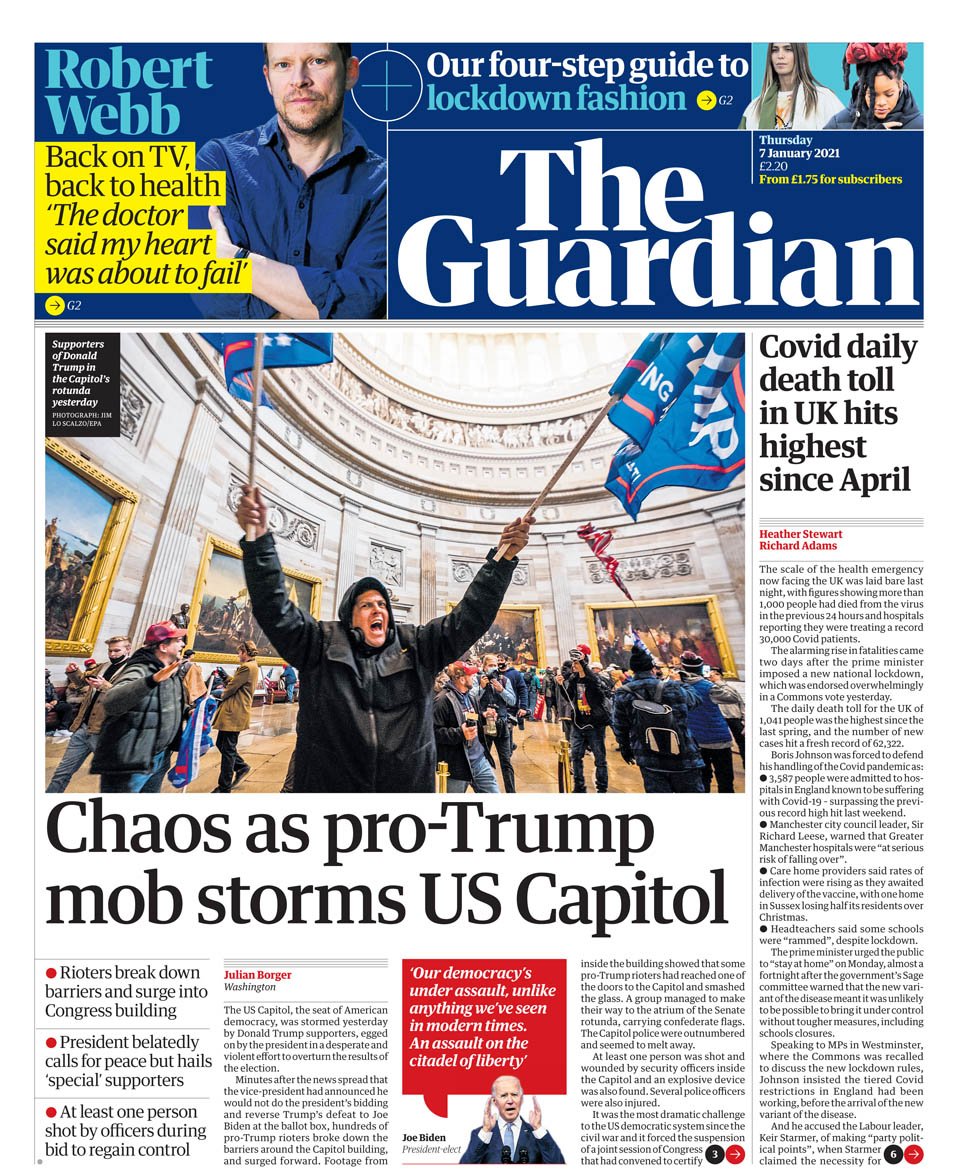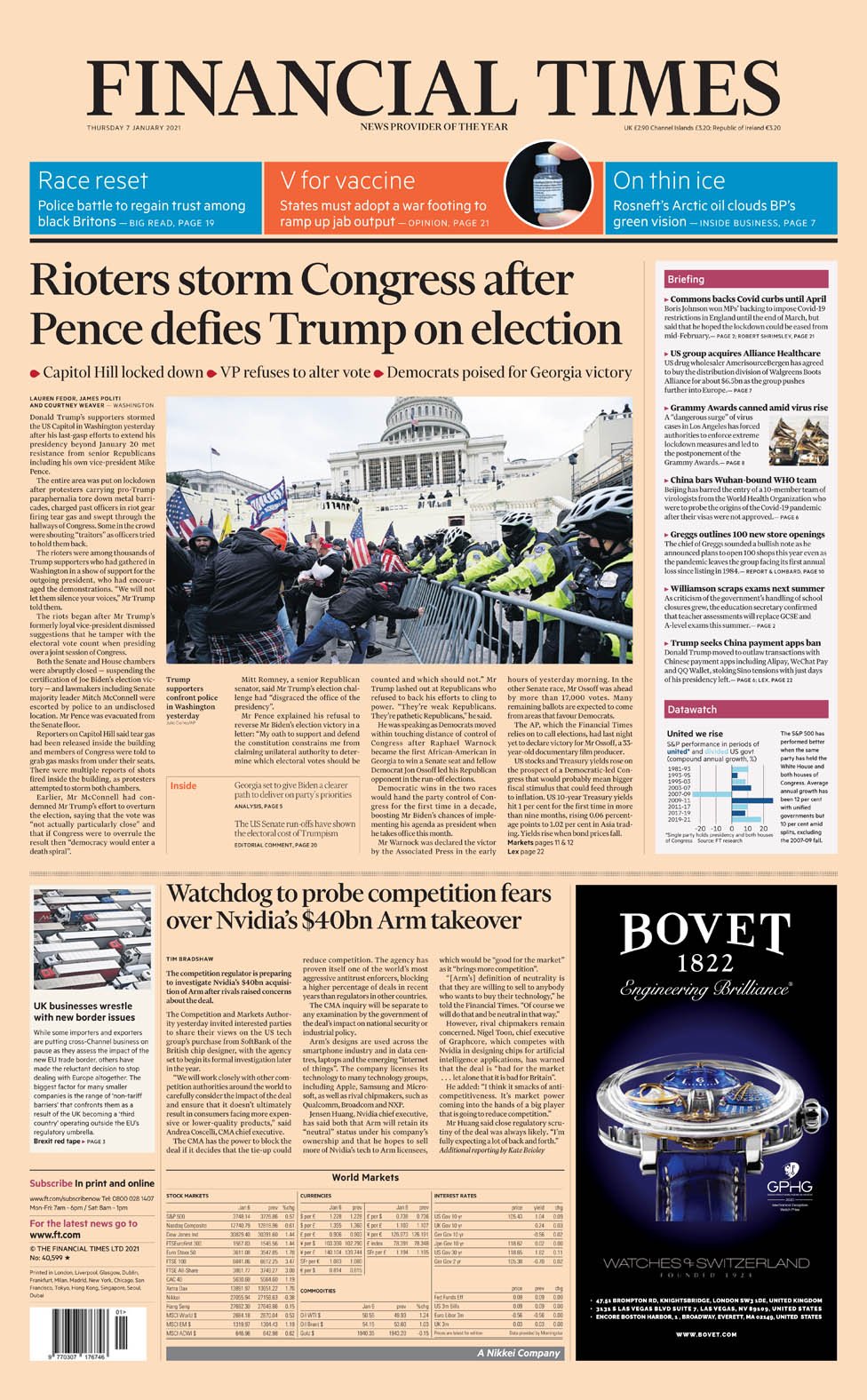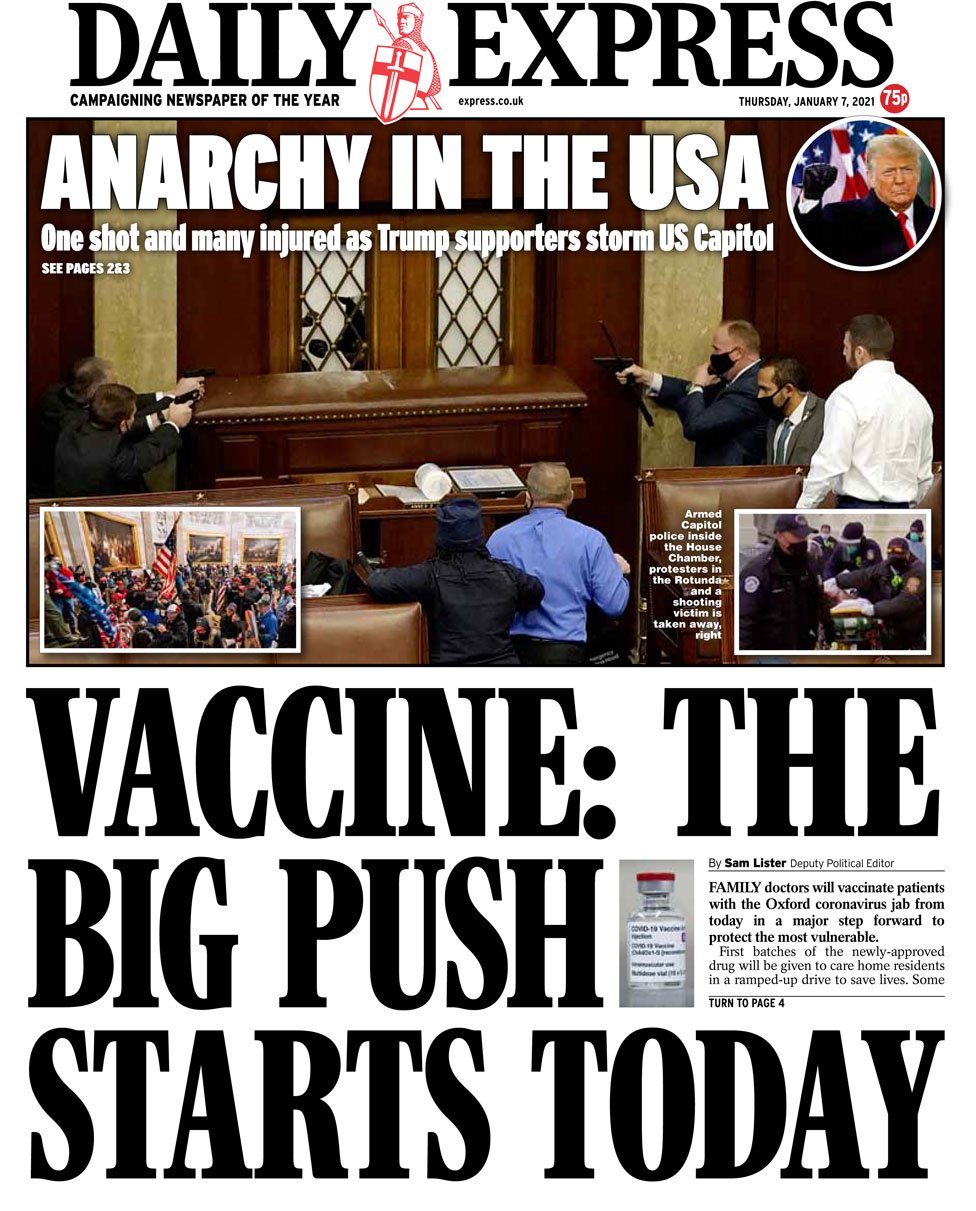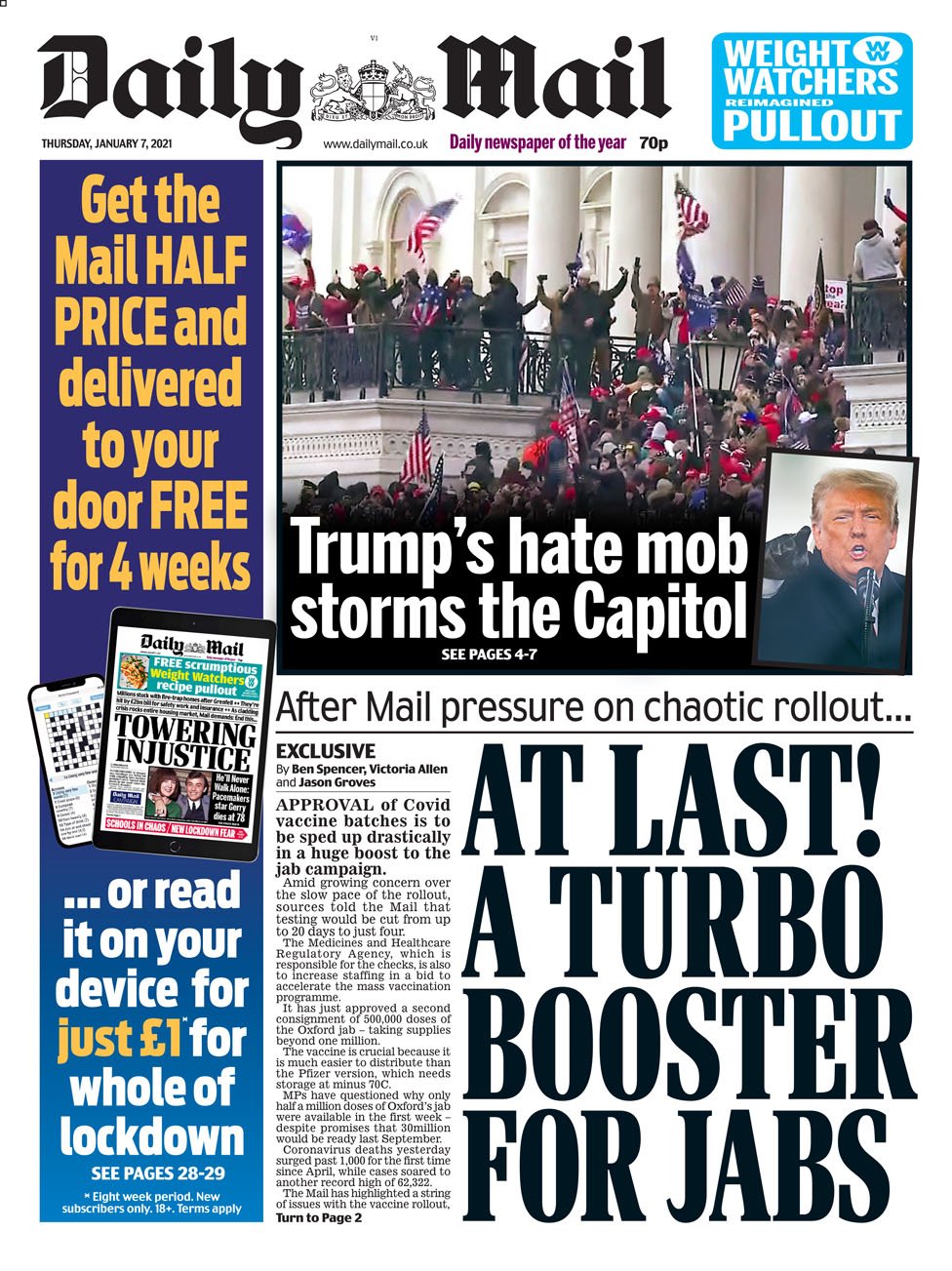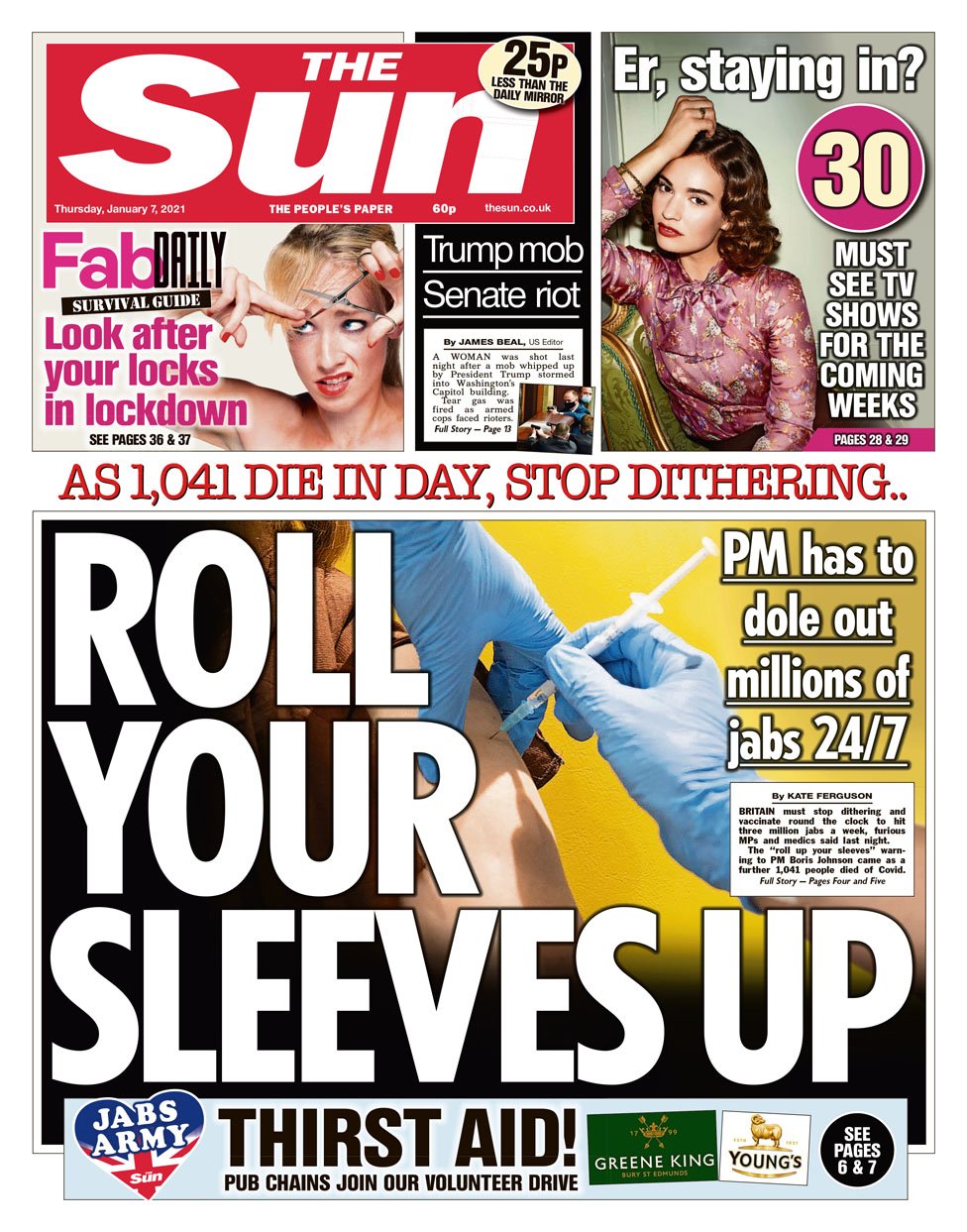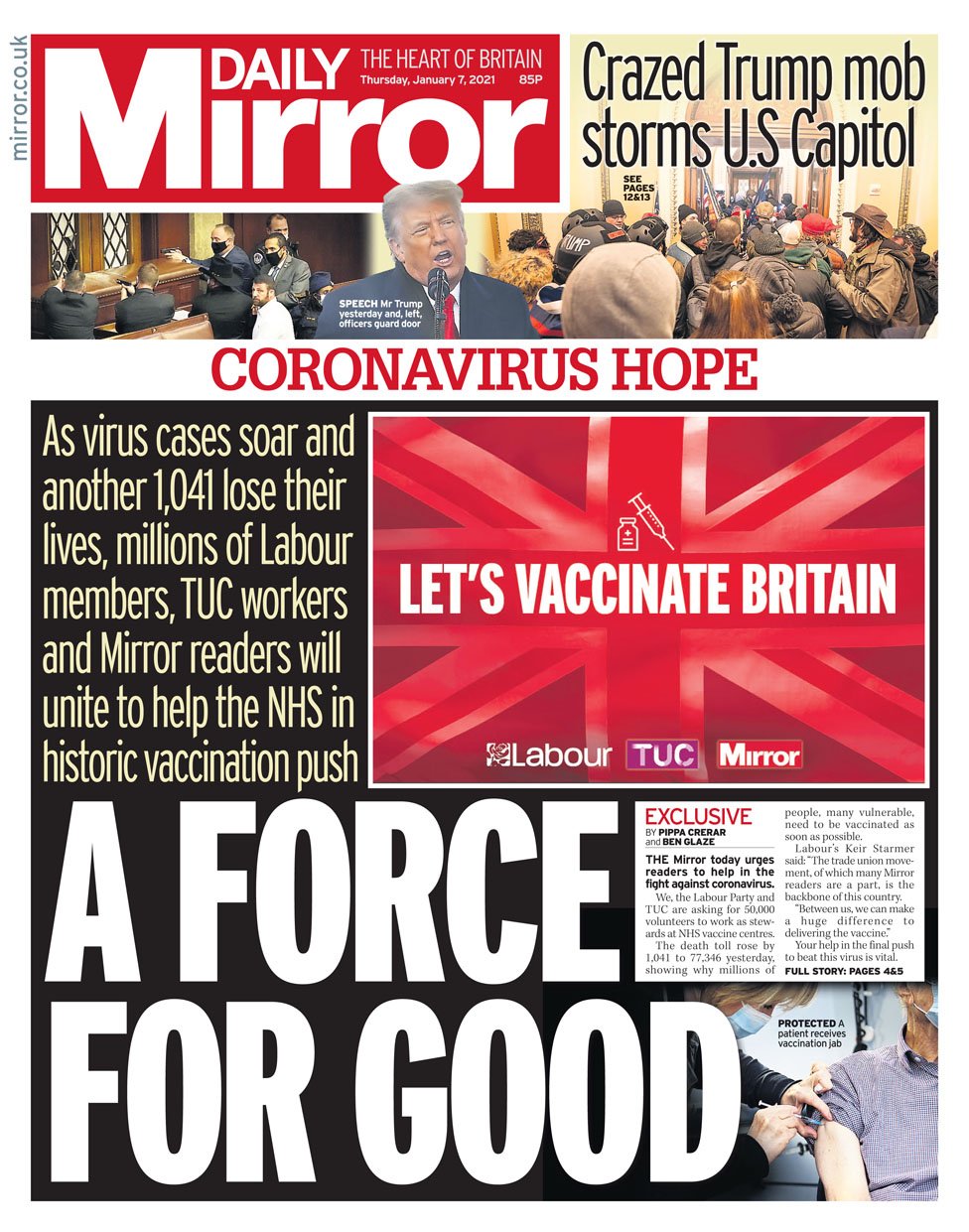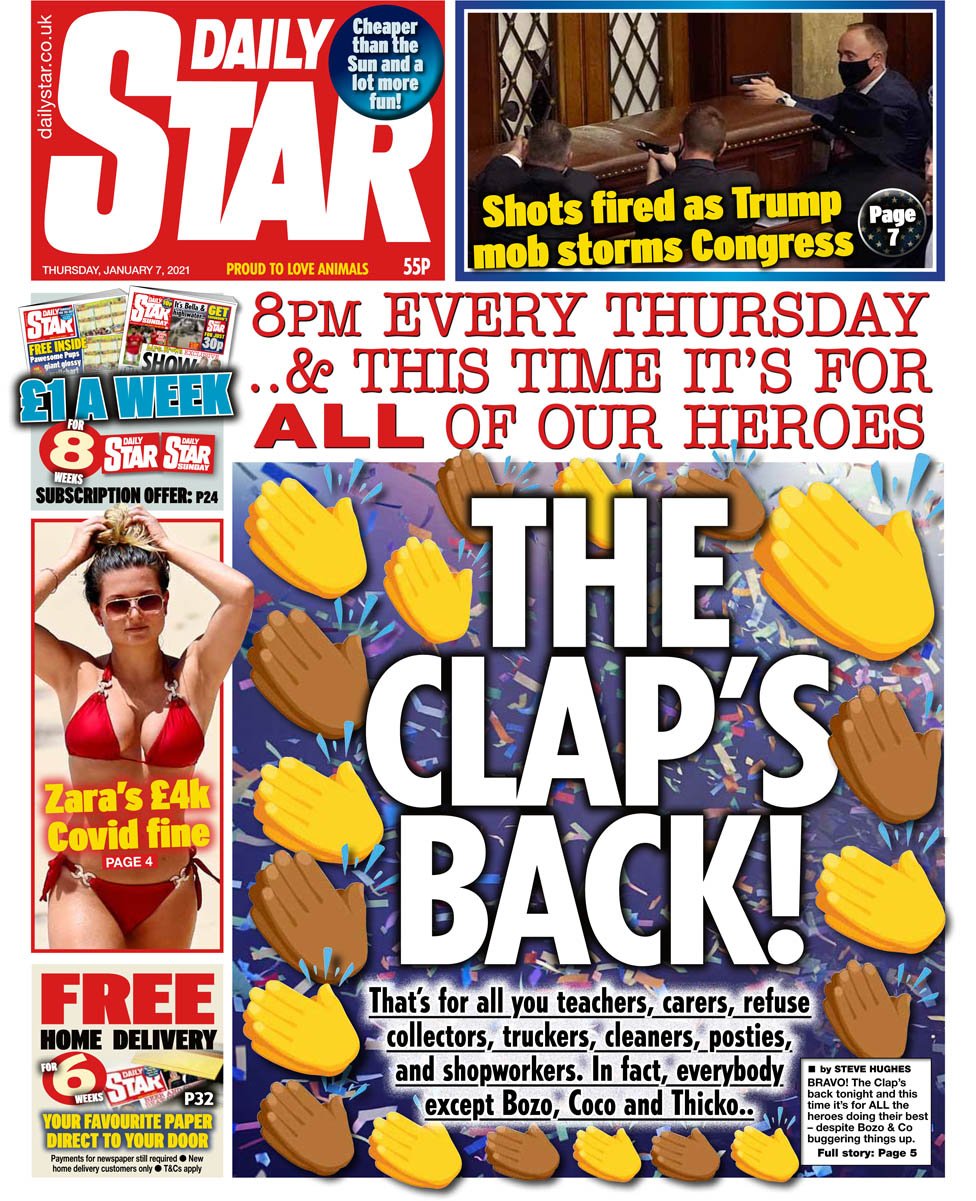 Thursday's papers largely lead with violent protests by Trump supporters in Washington DC.
The Guardian
America shaken after pro-Trump mob storms US Capitol building " America was shaken on Wednesday as a mob of Donald Trump supporters staged an insurrection at the US Capitol building in Washington DC, storming the debating chambers and clashing with armed police.
Four dead after Trump protesters storm Washington – latest news
The US Vice President Mike Pence has condemned the violent supporters of President Trump who stormed the US Capitol on Wednesday in an attempt to block certification of the presidential election results.
Four people died in Washington, with one woman, a Trump supporter, shot in the Capitol building.
Capitol Hill riots: Dramatic videos show Trump supporters storming Capitol building
Videos posted to social media from reporters and lawmakers depicted a chaotic, terrifying scene of pro-Trump rioters breaking into the Capitol building
Lawmakers vow to investigate police after Capitol breach
Lawmakers are vowing an investigation into how Capitol police handled Wednesday's violent breach at the Capitol Hill